Enabling SSL on your Basekit siteBuilder website is free and easy!
To enable SSL on BaseKit follow the steps below:
Step One:
Click on the Cog Wheel 'Site Settings'
Step Two:
Click on Security
Step Three:
Enabled 'Redirect to HTTPS'
Step Four:
Press 'SAVE'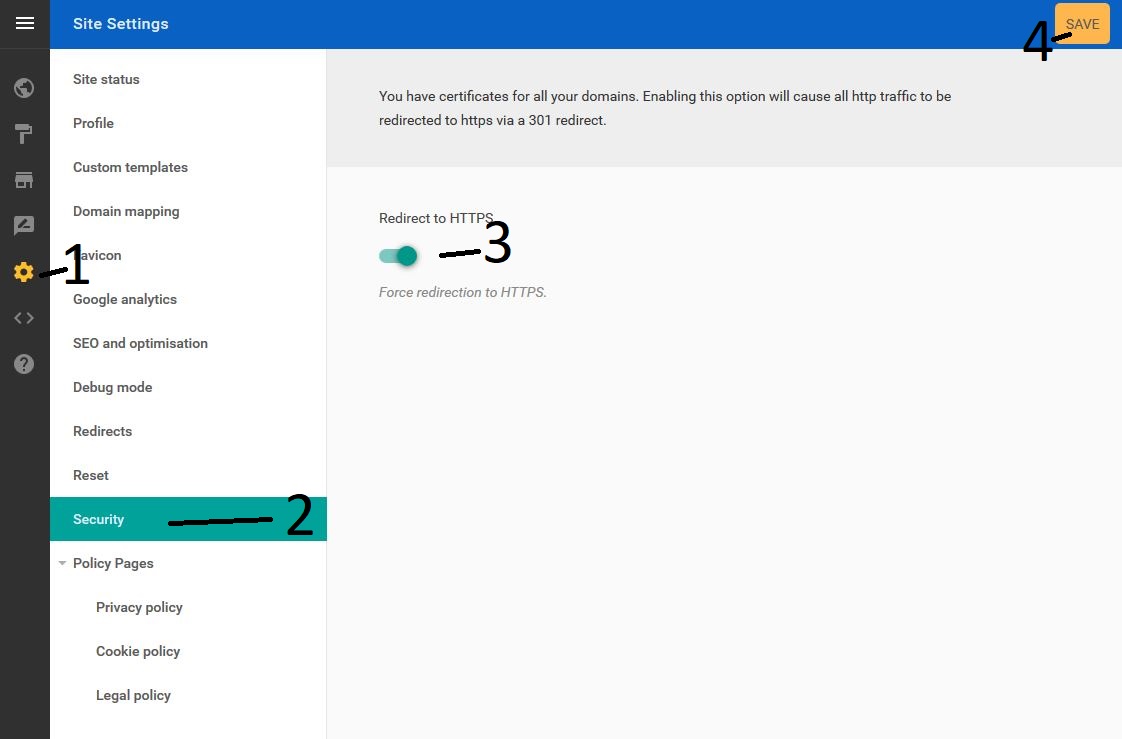 That's it, you're done!!
Related Articles:
---
Additional Support
As always, should you require more assistance in relation to this issue, please contact our Helpdesk explaining your issue - and what you have done to this point, and we will be happy to assist you further.
Please see our full contact information, on our main website: Contact Us.
Alternatively, email help@blacknight.com for assistance.