For version V8 & V7 only.
For version 10 or above visit - Basekit Go Sitebuilder
--------------------------------------------------------------------------------------------------------------
You can crop images you have uploaded onto your editor using our Image Editor.
Open the image editor
To crop your image just click on the wand icon which will show once you hover over the image on your page.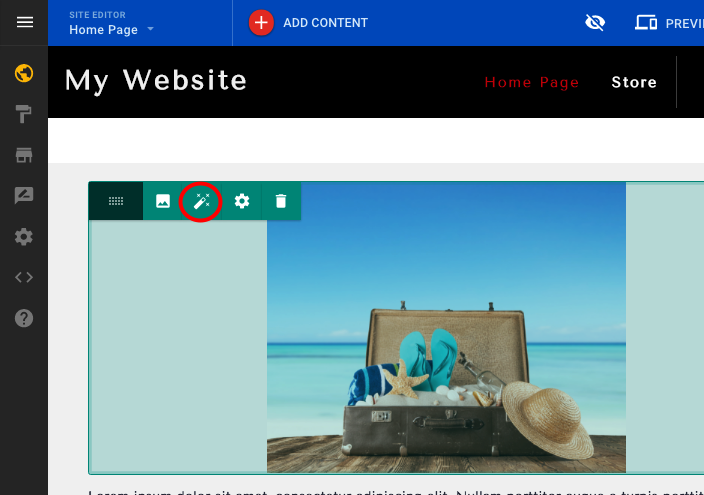 Crop your image
On the Image Editor click on the option Crop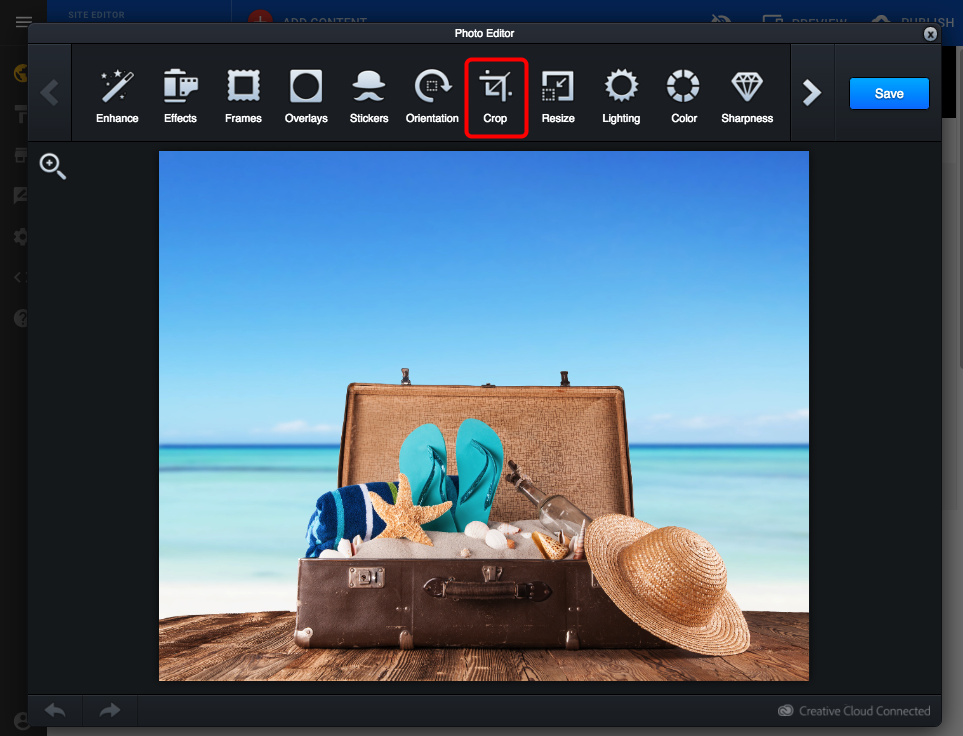 You can click on the handlers showing on the corners of your image and move them to crop the image to a custom aspect ratio (1) or you can choose between the options shown above (2). Once you are happy with the selection just click on Apply to save it.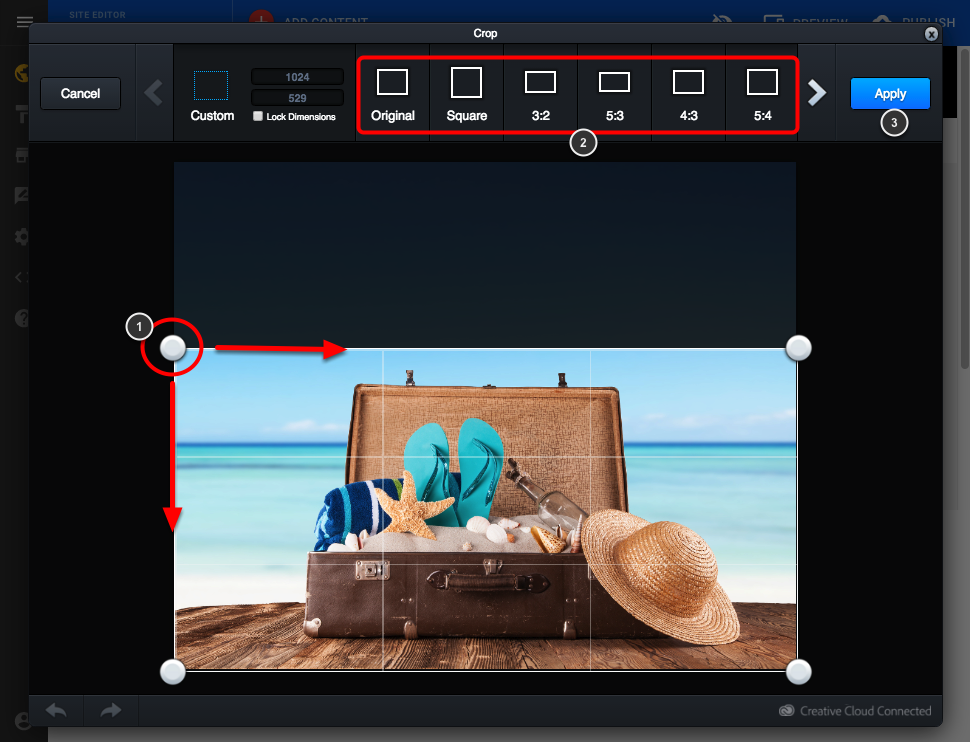 You can make other adjustments to your image if you want to. Once you finish click on Save to go back to your editor.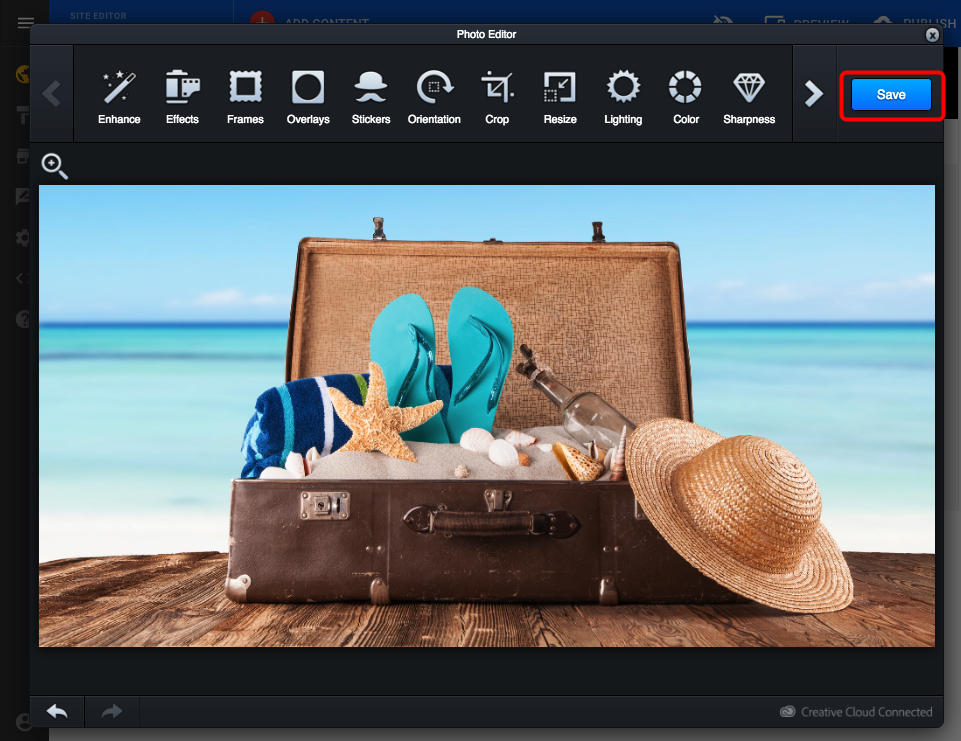 The cropped image will replace the one you had on your page.
When you edit an image with the image editor you are creating a new image. The original image will always be on your Recent images for you to use it again
Going back to the original
If later on you decide you want to go back to the original image, you will be able to find it on your recent pictures. Click on the Image icon to open your images.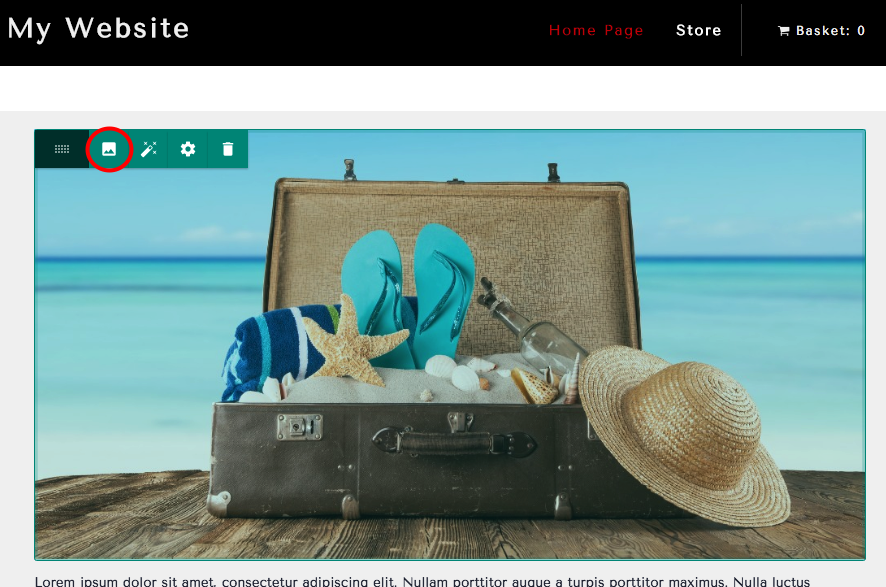 The cropped image will be on your recent images (1) as well as your original image (2)