This article applies to buying an SSL certificate on our newer https://cp.blacknighthosting.com platform.
If you need the private key and\or SSL certificate for an SSL certificate you ordered or renewed through cp.blacknight.com then please contact help@blacknight.com

Log in to your https://cp.blacknighthosting.com account and go to:
Services > My Services > click on the SSL in question (not on the domain name itself, but around it)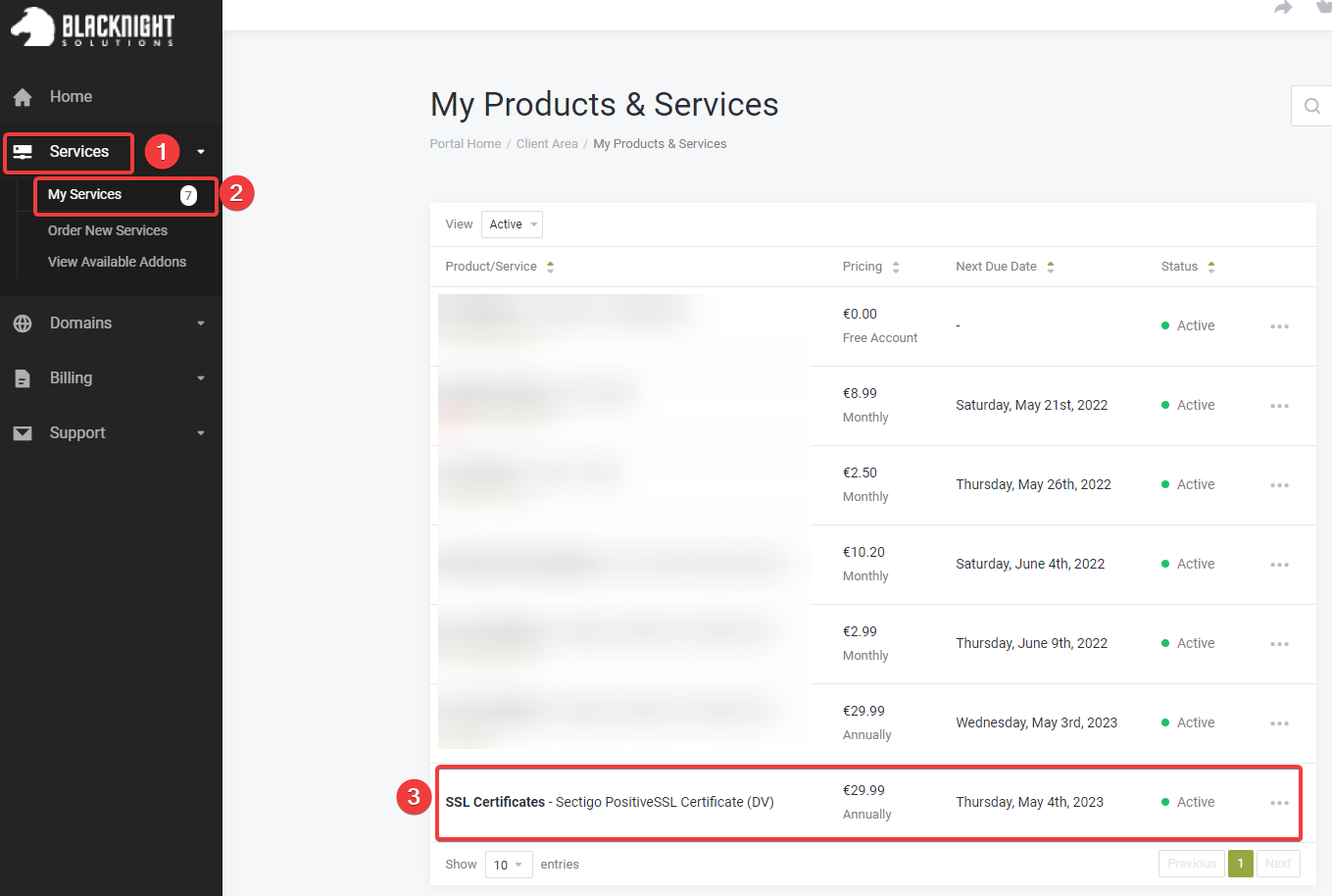 Click on Download PEM to download the certificate, the private key and the ca-bundle in one convenient file.
If installing on a cPanel plan or server then downloading or copying the private key, SSL certificate, and intermediary\chain (ca-bundle) may suit better as cPanel asks for these separately.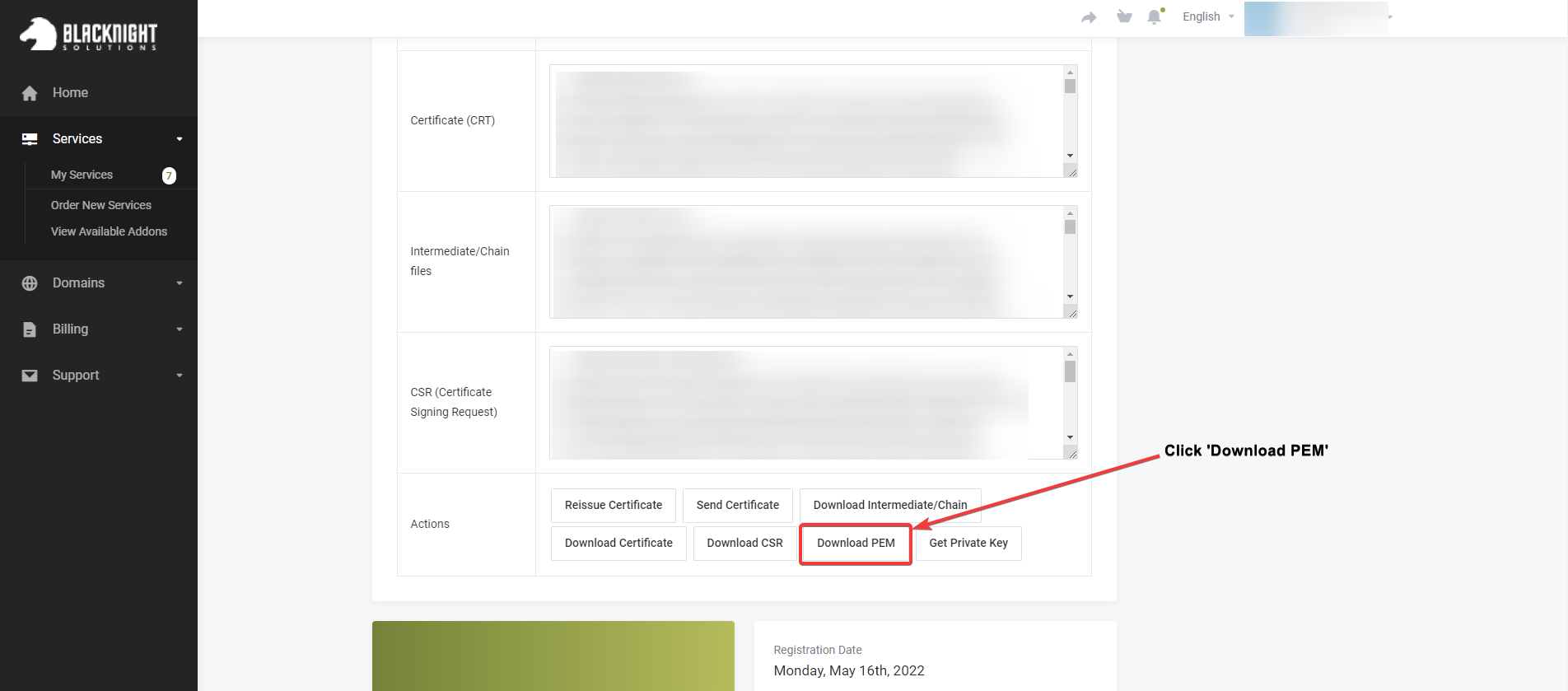 By default, the files issued are in .PEM format. If you require it in a PFX or another format, please use our online converter at https://www.blacknight.com/sslconverter/converter/