This article applies to our newer https://cp.blacknighthosting.com platform.
For cp.blacknight.com, please view this page: https://help.blacknight.com/hc/en-us/articles/212522889-How-to-order-or-renew-and-install-an-SSL-certifcate
---
If you have configured your SSL certificate order, and you have chosen HTTP or HTTPS method, you will need to add a file to your website.
In Websites & Domains click on File Manager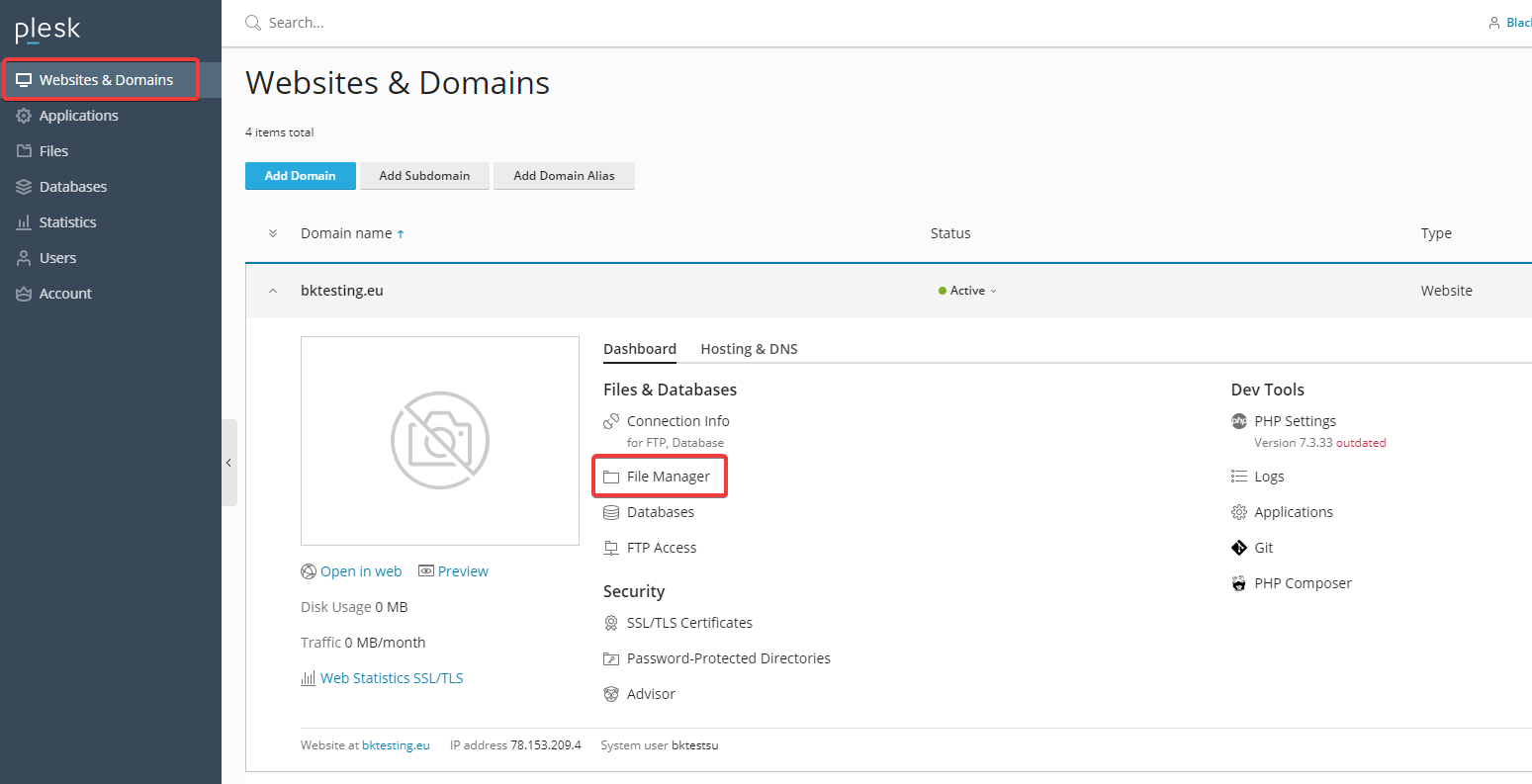 Click on the + and choose Create Directory. Call this folder .well-known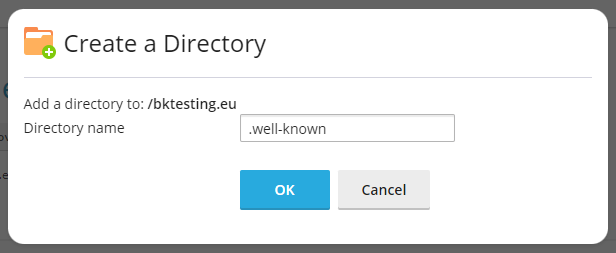 Go into the folder .well-known and create another directory called: pki-validation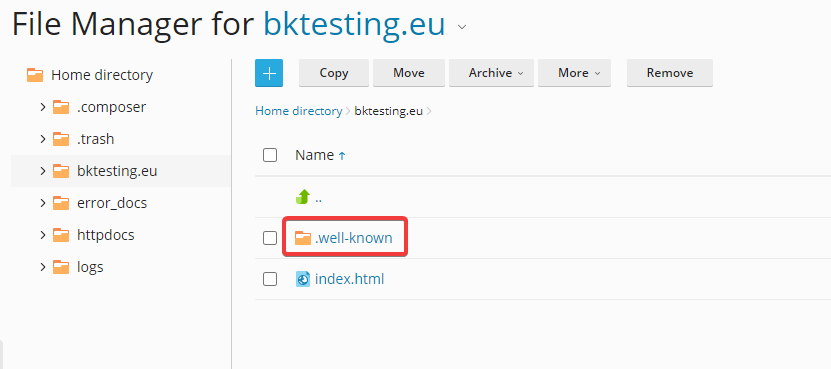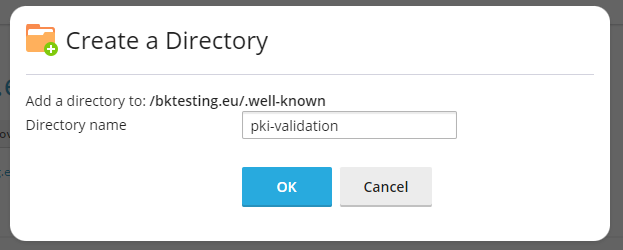 Click into the pki-validation folder and create a file with the MD5 name which would be provided on the configuration page on https://cp.blacknighthosting.com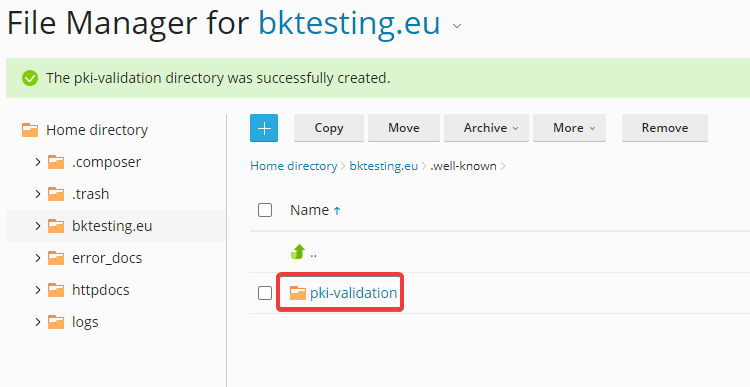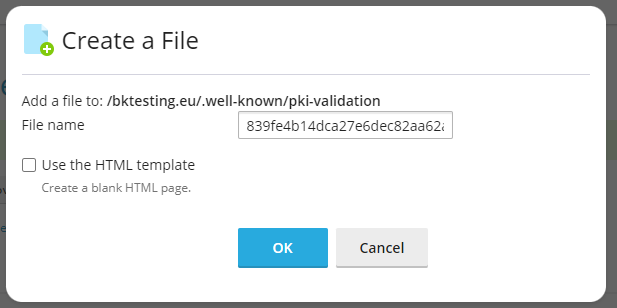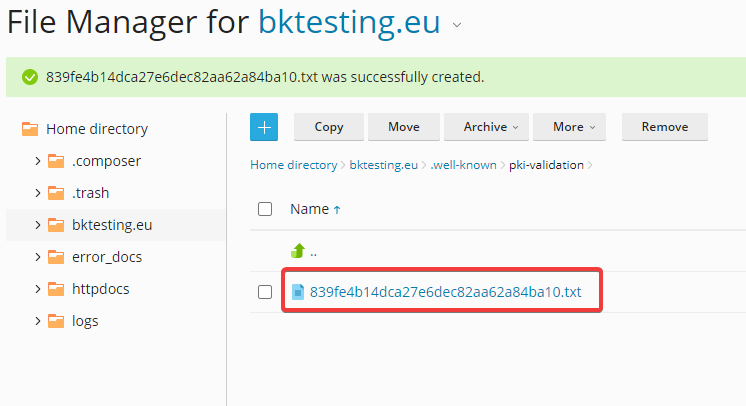 Go into the file tha you have created and enter in the SHA256 details from the configuration page at https://cp.blacknighthosting.com
Ensure it looks like this.
Click Save.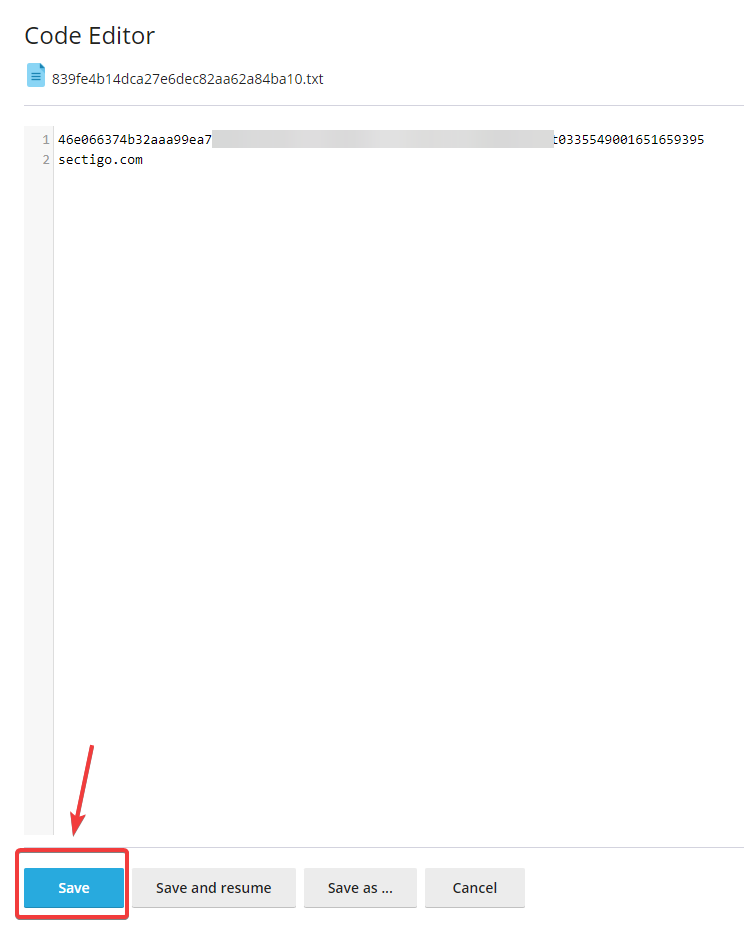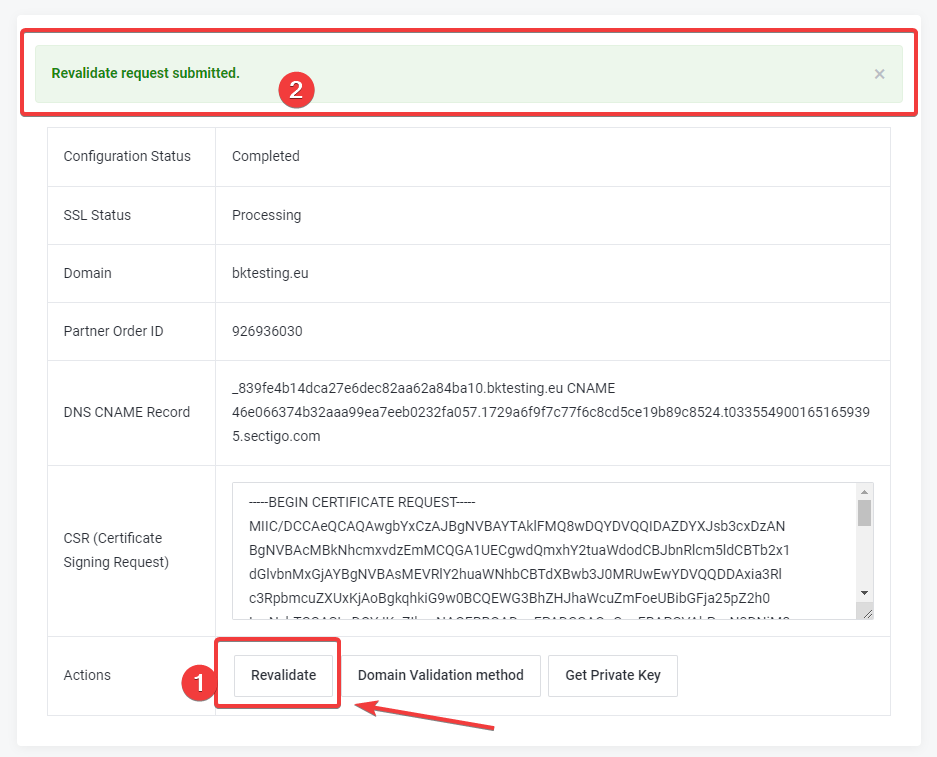 ---
Further Queries
If you have any queries on this, please contact our Support team - see the following for our contact details: