This article applies to websites hosted on a Giga or Tera Plesk plan our newer https://cp.blacknighthosting.com platform
It isn't possible to get plesk on our cp.blacknight.com hosting plans and our Wordpress and Mega plans only support one domain.
If you have a cloud VM or dedicated server you can access plesk at https://your-server-IP-or-hostname:8443
---
To add a domain to Plesk, go to the following:

Services >> My Services >> Choose your 'Website Hosting' plan >> Plesk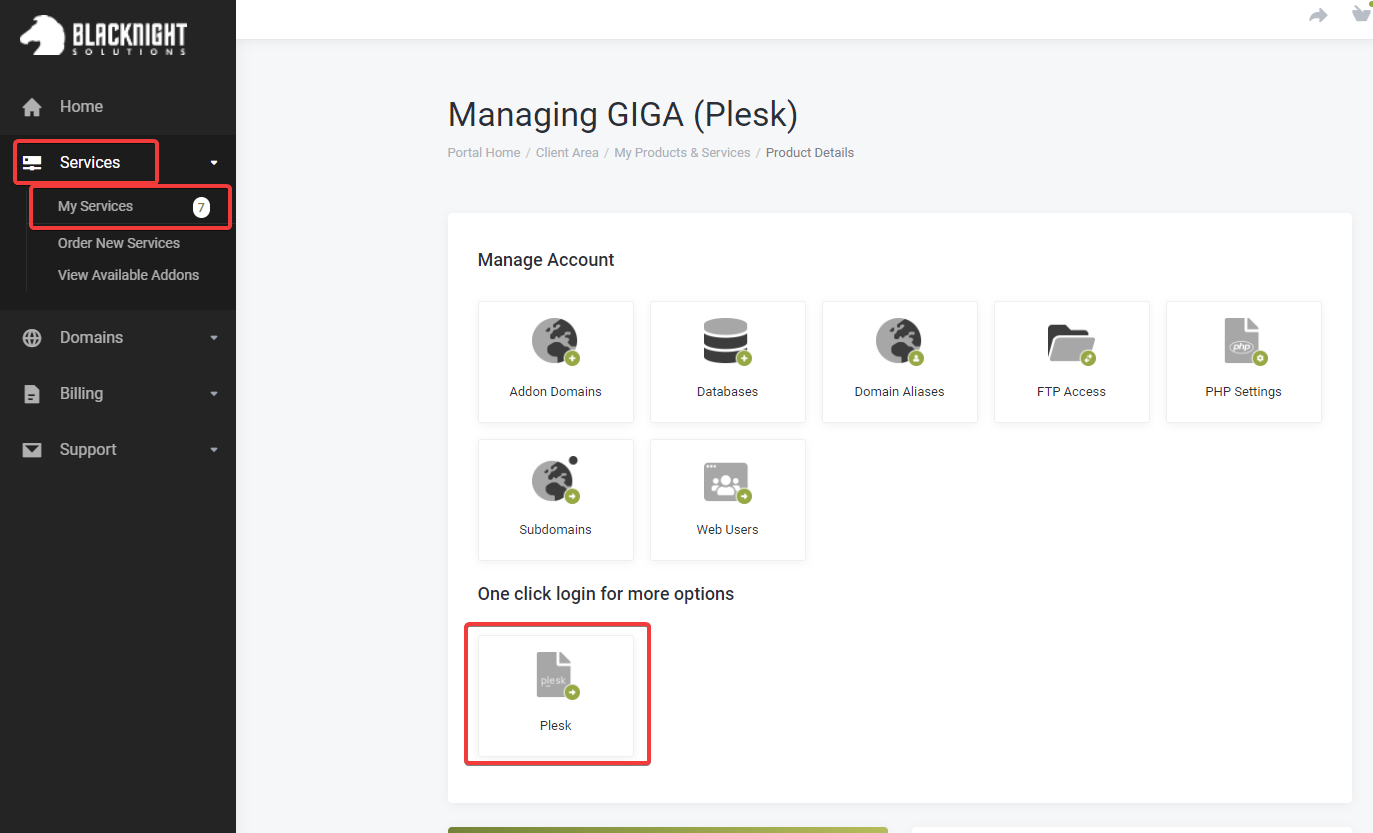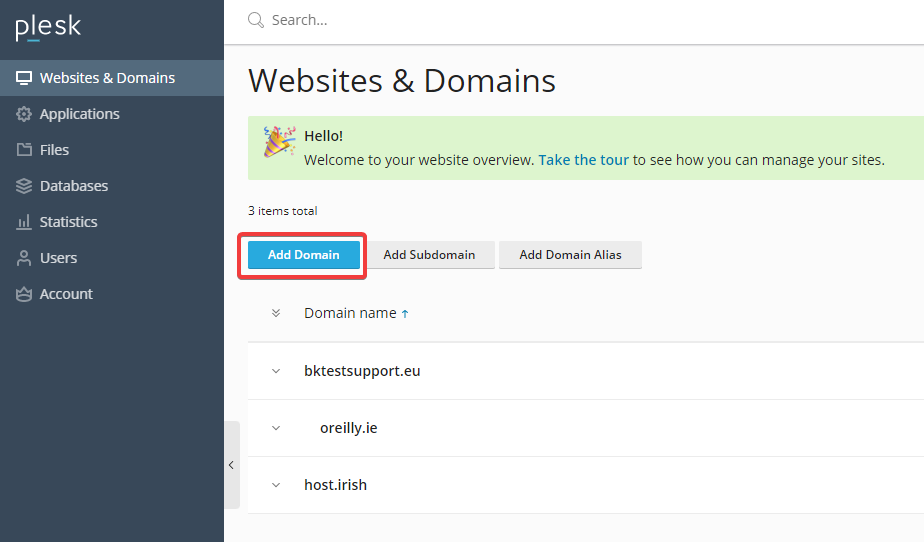 Ensure that Registered domain name is selected
Enter in the domain name without the www.
Uncheck the 2 boxes for 'Activate the DNS service' and 'Activate the mail service' (This is managed by the control panel at https://cp.blacknighthosting.com)
Click Add Domain.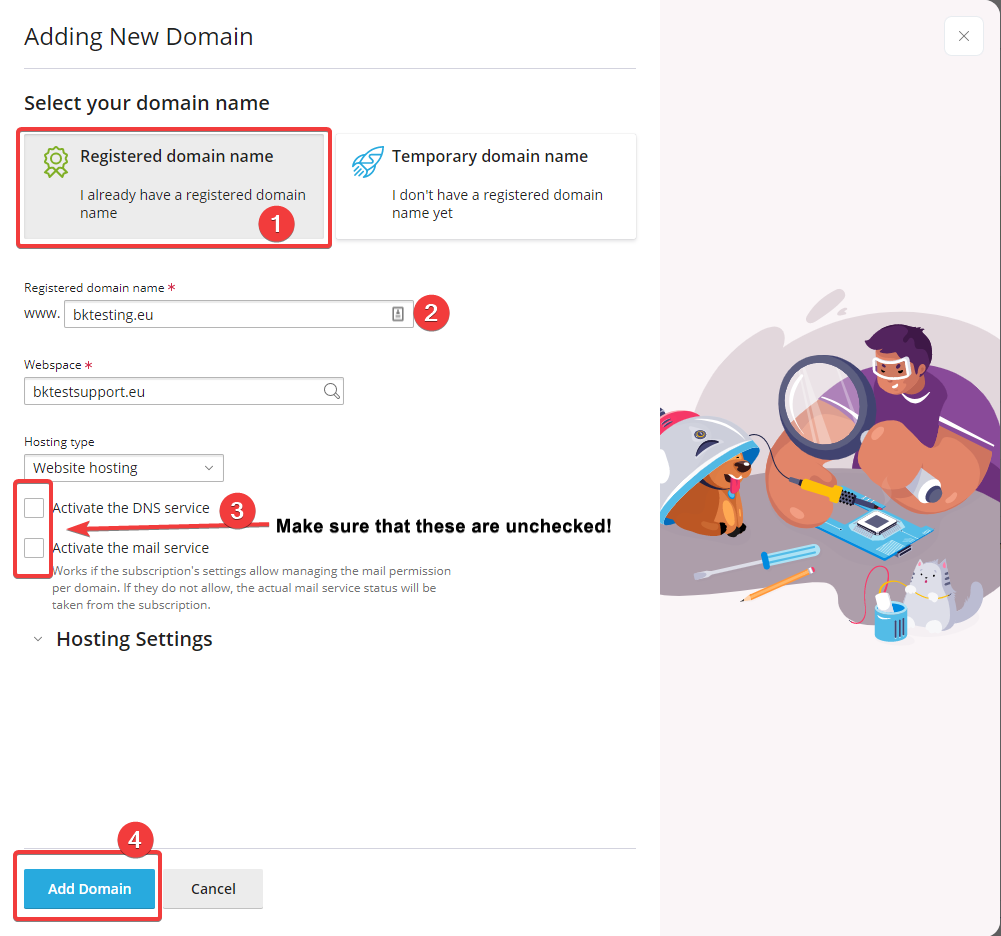 ---
Further Queries
If you have any queries on this, please contact our Support team - see the following for our contact details: