Configuring Outlook
For Email's on BT Legacy accounts (iol.ie, esatclear.ie, iolfree.ie or oceanfree.net)
1) With Outlook 2016 open - >> File >> Info >> Add Account
(See Screenshot Below)

2) Select "Manual setup or aditional server types" and then Press "Next >"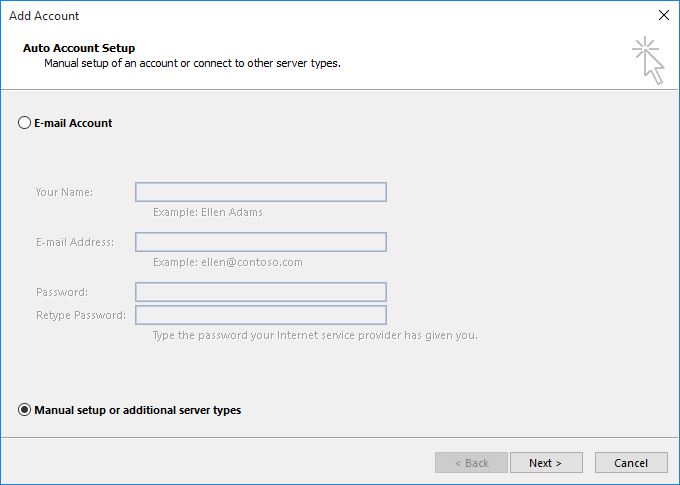 3) Choose "POP or IMAP" and then Press "Next >"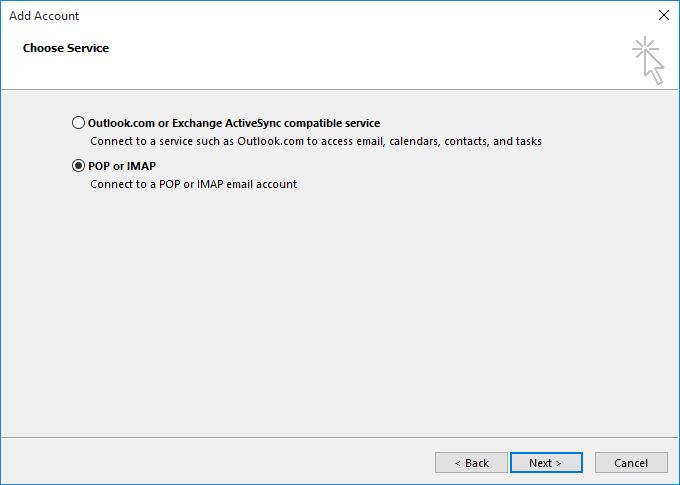 4) Enter the following - (See Screenshot Below)
User information  -
Enter your name and the email address
Server information -
In the Account Type list, choose POP3
In the Incoming mail server box, type  webmail.email.hosting
In the Outgoing mail server (SMTP) box, type  webmail.email.hosting
Logon information -
In the User Name box, type your full email address.
In the Password box, the password you assigned to the email account when you went through the Blacknight signup process.
Select the Remember password check box.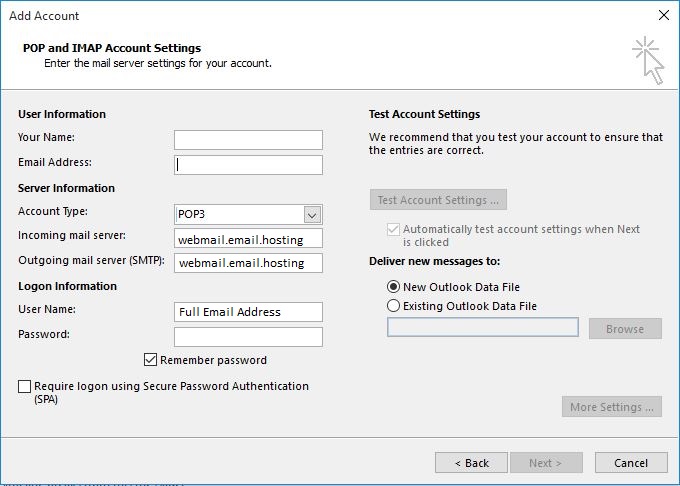 5) Once the above information has been entered -
Click on "More Settings"
Click on "Outgoing Server" tab
Ensure "My outgoing server (SMTP) requires authentication" is ticked as per the Screenshot below.
Press "OK"
Press "Next" to confirm and save the settings.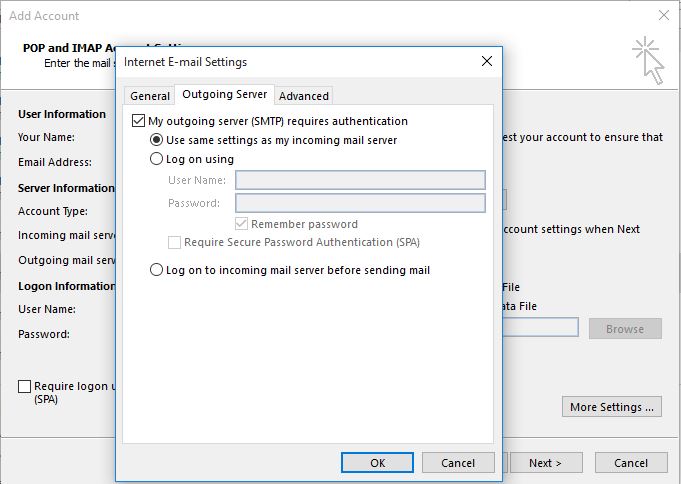 By default, the Test Account Settings by clicking the Next button checkbox is selected. This option verifies that your account is working. If there is missing or incorrect information, such as your password, you are prompted to supply it or correct it.
Webmail can be accessed via https://webmail.email.hosting/
Further Queries
If you have any queries on this, please contact our Support team - see the following for our contact details:
https://www.blacknight.com/contact-us.html